The Investor Unity Capital-Shield Rebate: A getting started offer
INVEST WITH maximum confidence
Whether the client is considering investing in a managed/auto service, trading for themselves – or perhaps a combination of both – Investor Unity's Capital-Shield Rebate provides a way to get started with absolute maximum confidence and peace-of-mind.
While extremely unique, the concept is very simple:
Rather than focus too much upon demos and other time-wasting hypotheticals, we simply offer the opportunity to start with a nominal minimum deposit of $500 – which is completely covered (100%, up to $1500) for a full 60 days of real trading; with no minimum time commitment.
Click to access details and calculator: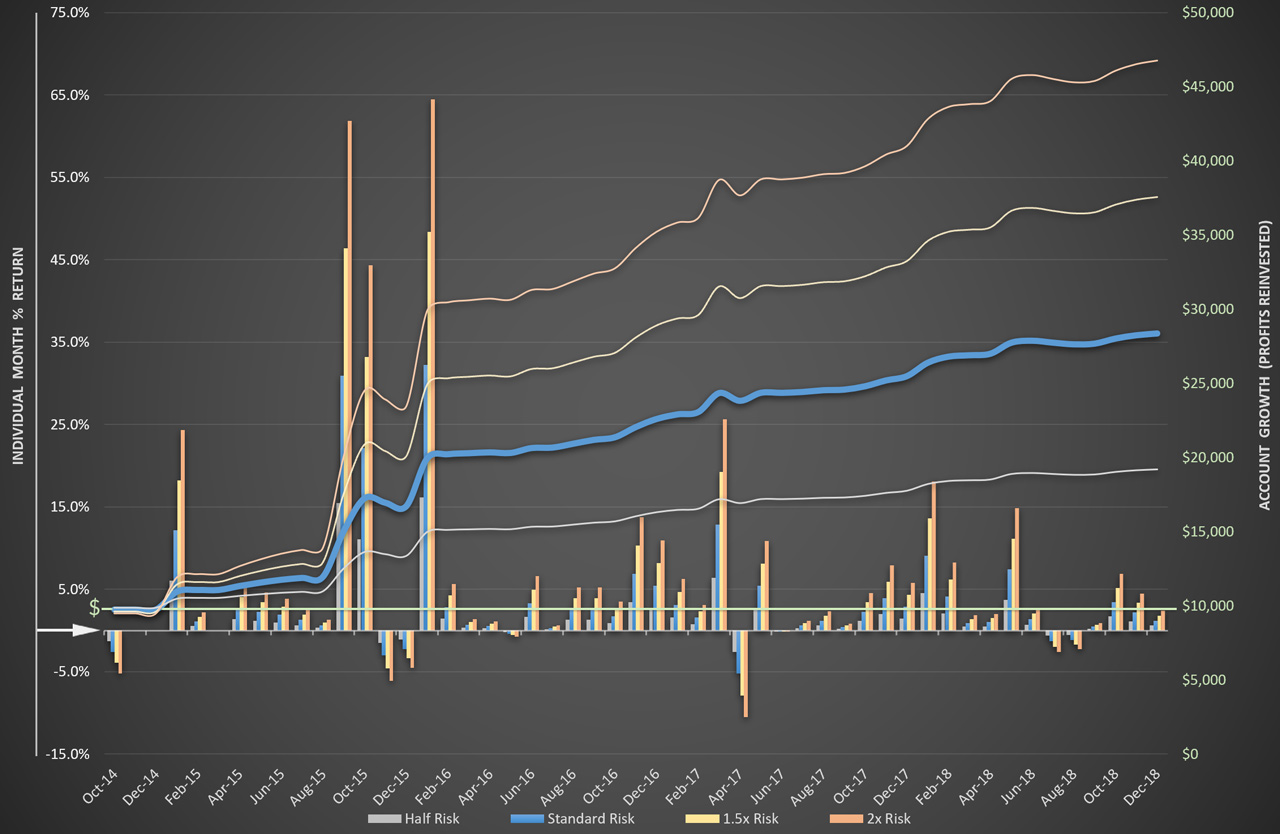 The above is an example of the NET (live) historical performance, at varying (tailorable) risk levels, of the combined strategy portfolio, since inception, which acts as a single service (single client account). Past performance in not an assurance of future returns. Below is the strategy we are currently invested in (standard risk).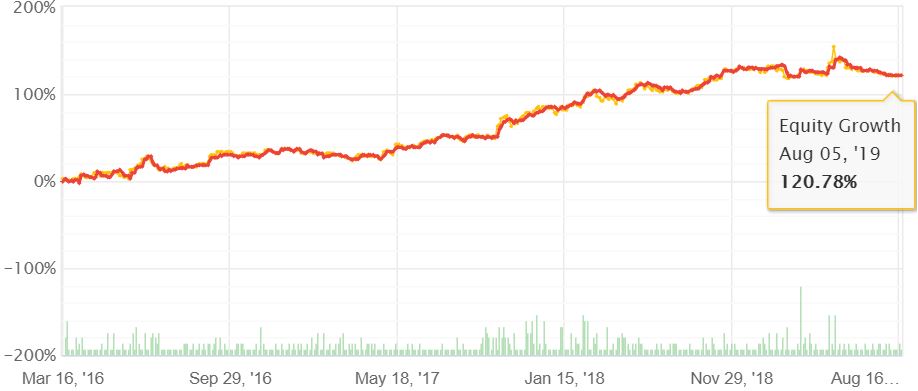 NOTE: An email recently was sent to clients, entailing the latest updates to the CGM+ service and the addition of a new strategy. This email can be viewed below.
Capital Under Protection (up to):
Funds withdrawable, at any stage:
There are absolutely no lock-in periods, nasty catches, nor high hoops to jump through.
Some basic rules apply:
This offer is provided on a strictly-limited intake basis
A new account (new client) must be opened with a preferred broker for this service
A deposit of $500 (AUD/equivalent) activates your service
Funds can be withdrawn at any stage, without restriction
Before any rebate is claimable, at least 20 trades must be completed (~3-6 weeks)
Only trades provided by Investor Unity are covered; no-one else's
Self-directed clients don't have to trade all recommendations, but;
Any trades taken must follow our entry/exit (price) instructions
Self-directed clients must risk no more than 3% of their account on a single trade (set automatically for Managed/Portfolio-Sync clients)
It is currently open only to residents of Australia and certain other countries at IU's discretion, according to partner-broker conditions
It really is that simple.
At the end of the loss-protection period (if not before), you can simply decide where you wish to go from there.
Your choices will include:
Continue with your Portfolio-Sync Account (automatic trading)
Continue with signals and education (self-directed clients) 
Increase your investment amount
Take your profits and no longer continue
Have your net loss rebated, and no longer continue
We must stress that this offer is strictly limited and will end at our discretion.
If you consider the above rules fair and reasonable, please do begin by establishing your account, in order to ensure you're part of the limited intake.
Guest memberships available...
It starts with a Ten second registration
Take ten seconds to join us as a Guest Member – access member
insights & benefits. Zero cost/obligation, and 
100% nonsense-free – guaranteed.
How do you plan to proceed?